A Half Joy fold? I've made a Joy fold card but this is a little different so I had to call it a little different. It's a little more one dimensional than the traditional Joy fold card. So for next Friday, November 22, I will show you how to make that card for you.
I always make a card as my prototype to be sure it all comes together before filming and this is it using Shaded Spruce cardstock for the card base.
And this is the second card that is featured in the video.
This fun fold is created with a standard card base that measures 4-1/4″ x 11. Score it at 5-1/2″ and then cut the front in half.
I chose the fun Cup of Christmas stamp set and coordinating dies.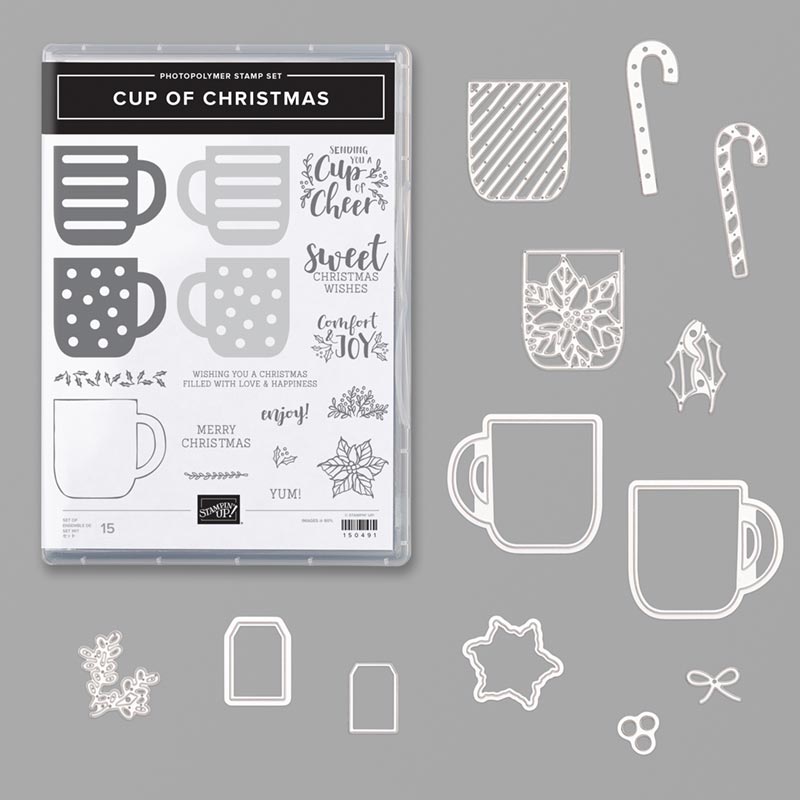 Cutting and Scoring Measurements
Cherry Cobbler cardstock: 4-1/4″ x 11″, scored at 5-1/2″
Whisper White: 4″ x 5-1/4″ for the inside layer
Whisper White: 2-1/2″ x 4″ for the front sentiment layer
Wrapped in Plaid DSP: 2-1/2″ x 4″
Assembly instructions can be found by watching my video here.
The products used are listed below and link directly to my online store.
Give it a try – you'll like it! And make a comment telling me which you like better.
Happy stamping!